---
---
IBM
Knowledge of Applied SOA,
SOA Business development
2004 – 2007
SOA Fundamentals Certification
(12 December 2007 - Test 664)

SOA Certified SOA Solution Designer
(14 December 2007 - Test 667)

---
STOGEA School of management
Master in Business Administration
for technical profile
2006 – 2007
MBA (on 2007)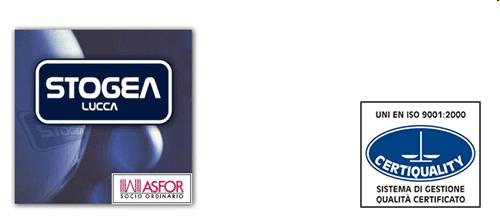 ---
VITRIA Technology
Businessware 4
Essential Developing with Businessware;
Enterprise Application Integration (EAI),
Business Process Management
2004 – 2004

---
IIR
PMBOK instruments and methodology…
2003 – 2003
Project management course
---

Microsoft
Web application and service
1999 – 1999

Microsoft certification: "implementing and
supporting Microsoft Internet Information
Server 4.0" (70-087)
---
Università di Bologna
Master's degree in Electronics eng.
(with personalization of the plan
of the studies in Governance
and Computer science).
Title of the thesis. " Regional Informative system:
development of interactive procedures
for the production of the reports"
develops at the region Emilia Romagna
1987 – 1994
Master of science - Electronic engineer
100/110
---


Nestore Paolo Fantuzzi nel febbraio 2007 è assunto da IBM Italia SpA come consulente esperto sulle architetture applicative ed i processi di "Governance" IT. Ha focalizzato la sua esperienza professionale sui framework ITIL, COBIT e la loro adozione. Ha pertanto seguito e condotto diversi progetti consulenziali su molteplici realtà italiane.
Ha inoltre partecipato a studi interni della Technology Academy IBM sulle pratiche di governance delle Service Oriented Architecture (SOA). Grazie a queste esperienze ed al confronto interno matura il secondo libro, che è adottato da IBM Italia nel corso di diverse iniziative sul parco clienti.
I risultati conseguiti coi progetti consulenziali diretti lo promuovono in IBM e gli danno l'opportunità di tenere conferenze di settore e concorre all'evangelizzazione del mercato sulle tematiche CLOUD: nel 2009 si certifica come consulente esperto presso la APCO e diviene Technical Advisor in IBM.
Nestore Paolo Fantuzzi si è laureato nel 1994 in ingegneria elettronica con indirizzo Gestionale presso l'Università degli studi di Bologna. Assunto presso EDS Italia SpA ha maturato notevoli competenze architetturali sulle piattaforme middleware ed in ambito bancario, partecipando all'avviamento di diverse filiali. Successivamente si è specializzato in soluzioni distribuite su canale internet ed è divenuto membro del centro di competenza europeo di EDS sulle new technology. In tale contesto l'autore ha brevettato un prodotto per la creazione delle prime applicazioni dinamiche su web e realizzato una delle prime piattaforme di workflow su web (anticipando gli attuali workplace) per la collaborazione tra piccole realtà industriali.
Nel 2000 viene assunto da DS Data Systems SpA come responsabile di centro di competenza tecnologica, dove implementa anche un prototipo di macchina a stati finiti (workflow engine ). Dal 2003 si è occupato di tecnologie per il governo dei processi (EAI e BPM), sviluppando il mercato, ed orientando il management aziendale.
Contemporaneamente assume la competenza del mercato assicurativo italiano, dal quale trae l'interesse per le problematiche del performance management e della governance; sviluppa così le competenze di Corporate Performance Management e metrica direzionale, conducendo l'indagine di mercato da cui trae origine il primo libro.
people have recommended Nestore Paolo…
"I had the pleasure to work with Paolo Nestore and I appreciated a lot his skills, his attitude and his approach to qualify customers needs. He was a well appreciated Consultant "
February 8, 2010, Mariano Ammirabile, Middleware services leader, IBM worked directly with Nestore Paolo at IBM Italia s.p.a
"Paolo is a superior contributor to everything he is involved in. He has shown strong competences in service management and service-oriented architecture Paolo has a natural skill to put different, and either somehow discording or seemingly unrelated, facts and themes into perspective with an excellent ability to build sound value propositions and solutions to real and complex problems. Paolo is a highly innovative person with strong determination and passion for his clients' success. He develops trusting relationships with the people he works with and establishes strong and long lasting partnerships with clients based on trust, credibility, and relevance."
February 19, 2009, Anna Ottobelli, Distinguished Engineer , IBM managed Nestore Paolo indirectly at IBM Italia s.p.a
"Paolo have a tremendous capacity to reach the objectives in which is involved. High technical competencies and a strong know how on business processes are the major characteristics of Paolo's professionality."
December 5, 2006, Maurizio Pontremoli , Director, ds Data Systems, managed Nestore Paolo at Gruppo NCH
"I worked with Paolo for 5 years; he's very trustworthy person. He 's advanced in business idea and he has excellent technical skill. With a powerful personality he work well in business critical situation."
March 20, 2007, Mario Verini, Analyst, ds Data Systems SpA, reported to Nestore Paolo at ds Data Systems SpA
"...the time i worked with paolo in EDS, he always demonstrated a strong technical background and was an open minded solutions finder, he was always present for all members in the team and had an easy way to cooperate with others. the way Paolo worked, always putted the customer in the centre and this way he added very important value to actual project. i strongly recommend Paolo."
November 14, 2008, Henrik Baastrup , Systems Engineer, EDS (Electronic Data Systems Italia) worked directly with Nestore Paolo at EDS Italia SpA
"Paolo has a natural talent to understand technology and business situations. He is able to build strong relationships with colleagues, customers, partners. He achieves the goals thanks a very impressive way to build solid projects compliant with customer's and companies' business needs."
December 20, 2006, Mauro Pugliese, Country Manager, Vitria Technology, was with another company when working with Nestore Paolo at ds Data Systems SpA
Attività
Ottobre 2008
itSMF - Tavola rotonda, intervento:
La qualità dei servizi, cultura indispensabile di un Sistema Paese competitivo

"...le best practices del governo IT sono da sempre un driver di innovazione e valore aggiunto per le imprese. Cambiano gli scenari a contorno ma il messaggio vale ancora sul lungo termine. Sul breve termine gli effetti di questa crisi li possiamo trovare invece nella necessità di sviluppare ulteriormente il consenso all'interno dell'azienda sugli investimenti..."

.
(SCARICA)
---
Giugno 2008

Hoepli/IBM - Pubblicazione libro:

Introduzione alle Service Oriented Architecture
"...come responsabile di uno dei centri di competenza tecnologico, quello sulle piattaforme di integrazione tra gli assets aziendali (EAI), ho così assistito alle aspettative rivolte prima alle piattaforme per orchestrare i processi aziendali (le piattaforme di Business Process Management) e poi alle aspettative rivolte verso le piattaforme proposte per supportare una coreografia di servizi (le piattaforme ESB, Enterprise Service Bus basate su approcci SOA)..."
(INDICE )
(RECENSIONE di Sergio Palumbo)
(RECENSIONE di Pierpaolo Cira)
(EDITORE)
---
Giugno 2008
Associazione Italiana Information Systems Auditors - 22° Convegno nazionale di Information Systems Auditing, relazione:
How to select a reference model for IT Governance

"...vi sono diversi modelli di riferimento che le organizzazioni IT possono perseguire. Quello che occorre è disporre di criteri valutativi per scegliere il più idoneo..."

.
(SCARICA)
---
Aprile 2007

Hoepli - pubblicazione libro:

Corporate performance management
"...una disciplina per programmare la crescita di valore dell'azienda ed i processi che ne veicolano l'applicazione; come realizzare un sistema informativo direzionale a metriche complete e bilanciate..."

(EDITORE)
---
7 Dicembre 2007




Rivista "ICT Professional":


Articolo
"... come acquistare servizi informatici di qualità? Come milgiorare la qualità dei servizi offerti? Per rispondere a queste domande il CNIPA dal 2003 istituì un apposito gruppo di lavoro... in tre interviste si tracciano brevemente i capisaldi dell'offerta informatica di qualità... una di queste è mia."

(SCARICA)
---
Agosto 2006
Assicura - indagine di mercato:
Come governare il "valore"
"... una fotografia del Corporate Performance Management nelle compagnie assicurative del middle target italiano..."